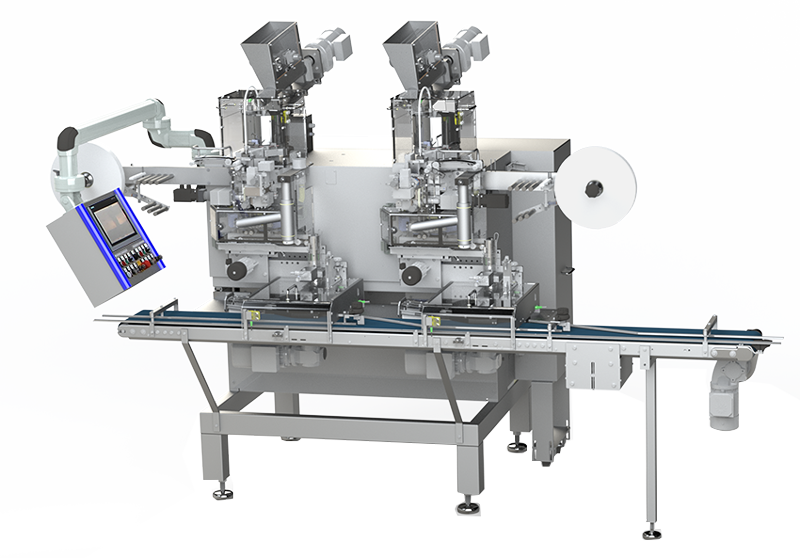 Automatic High Speed Double Head Snus Packing Machine (550 – 600 Bags Per Minutes )
Our Automatic High Speed Double Head Snus Packing Machine can pack 550-600 bags per minute. This machine is ideal for high volume snus packaging, making it the perfect option for businesses that need to quickly produce large quantities of snus. It features a double head design that allows for fast and efficient packing. Plus, its sleek and modern design will look great in any manufacturing facility.
Machine
Specifications
Standard Bag Width : 12mm to 20mm
Bag Length : 20mm to 45mm
Film Width : 20mm to 45mm
Filing volume per bag : Approx. 0.1g to 1g
Speed : Up to 600 bags per minutes
Packaging Material : Non-woven filter paper
Power Load : 4.5KW, 440 V, AC
Air Connection : 12 Bar
Weight of Machine : 1450 kg
Model No : SP-2017-B
Note- fully stainless steel 304 food Grade

Quality Spare Parts and services

Reasonable
price

Money Back
Guarantee
No need to Worry about
After Services
We Help our Users to Build a highly interactive and intuitive design for better Engagement and Good Experience With the Product.
Our
Clients