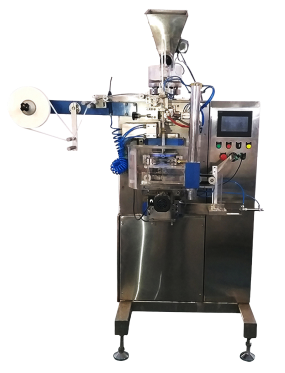 Automatic High Speed Single Head
We manufacture the Automatic High Speed Single Head Snus Packing Machine (300 – 350 Bags Per Minutes ). This machine is perfect for packaging snus in bulk. It can quickly and easily pack snus into boxes of 300-350 bags per minute. This machine is ideal for businesses that need to pack large quantities of snus quickly and efficiently.
Machine
Specifications
Standard Bag Width : 12mm to 20mm
Bag Length : 20mm to 45mm
Film Width : 20mm to 45mm
Filing volume per bag : approx. 0.1g to 1g
Speed : Up to 350 bags per minutes
Packaging Material : Non-woven filter paper
Power Load : 2.5KW, 440 V, AC
Air Connection : 6 Bar
Weight of Machine : 750 kg
Model No : SP-2017
All Contact Parts of food grade stainless steel  Servo/ Mechanical /pneumatic based model , low maintenance machine.
Note- Fully stainless steel 304 food Grade

Quality Spare Parts and services

Reasonable
price

Money Back
Guarantee
No need to Worry about
After Services
We Help our Users to Build a highly interactive and intuitive design for better Engagement and Good Experience With the Product.
Our
Clients