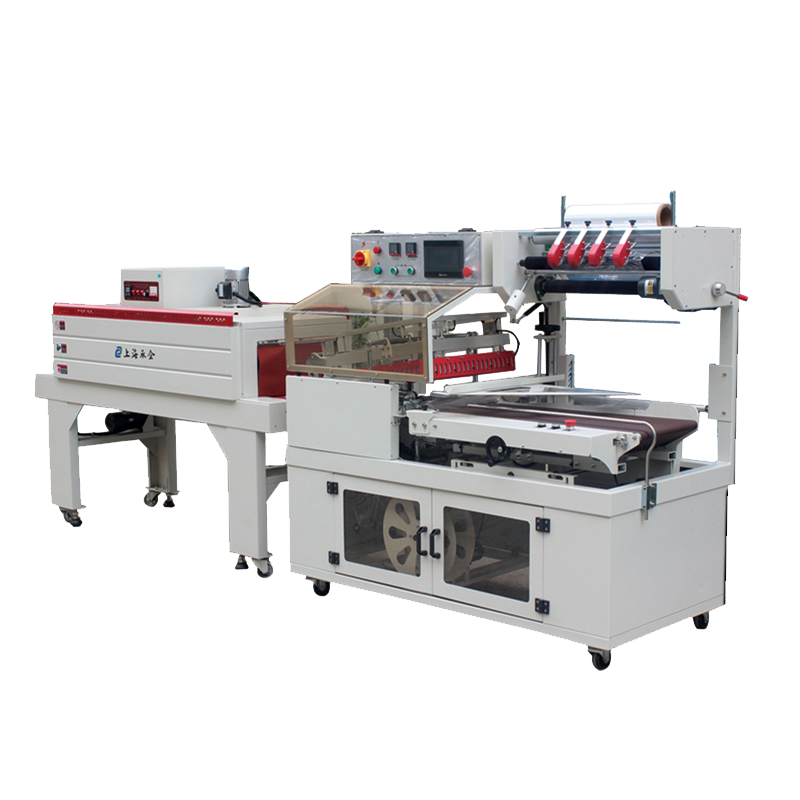 L sealer & Automatic Shrink Wrap Machine ( 10 Cans in one Shrink)
We manufacture sealer and Automatic Shrink Wrap Machine. These machines are high-quality and perfect for businesses that need to package and shrink a lot of products in a short period of time. We also have a wide range of other products that can meet your specific needs.
Machine
Specifications
· Packing Material: Self-adhesive sticker.
· For Double label fixing attachment.
· Speed 40-50 cans per min.
· PVC slat chain conveyor with Variable Frequency Drive
· PLC control based.(Make Delta)
· Servo controlled label dispensing system (Make Mitsubishi)
· Label accuracy +/- 1-2mm
· Touch Screen Display for parameter setting
· Bottle side hold conveyor system
· Power 2.5 Kw, Single Phase.
· Model number – SP-2017-c

Quality Spare Parts and services

Reasonable
price

Money Back
Guarantee
No need to Worry about
After Services
We Help our Users to Build a highly interactive and intuitive design for better Engagement and Good Experience With the Product.
Our
Clients